Classic Car Gallery
A few examples of classic cars and motor vehicles supplied by Sussex Classics Ltd are shown below:
Austin A55 Cambridge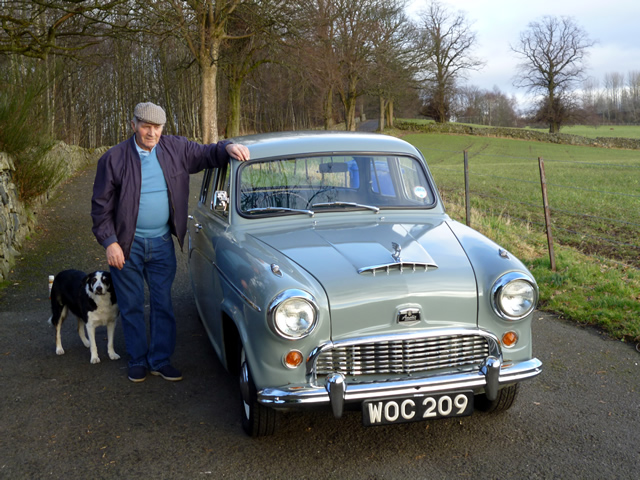 Mr McCrae of Glasgow purchased his Austin A55 Cambridge from Sussex Classics.
Stewart was excellent to deal with from my first enquiry, to the safe transportation and delivery of the A55 Austin Cambridge.
The car was delivered on time as promised by Stewart and I am delighted with the condition, both in relation of bodywork and mechanical operation of my new classic. I would thoroughly recommend Sussex Classics Ltd to anyone looking for a quality classic, trust worthy staff and outstanding customer service.
1950 Rover Cyclops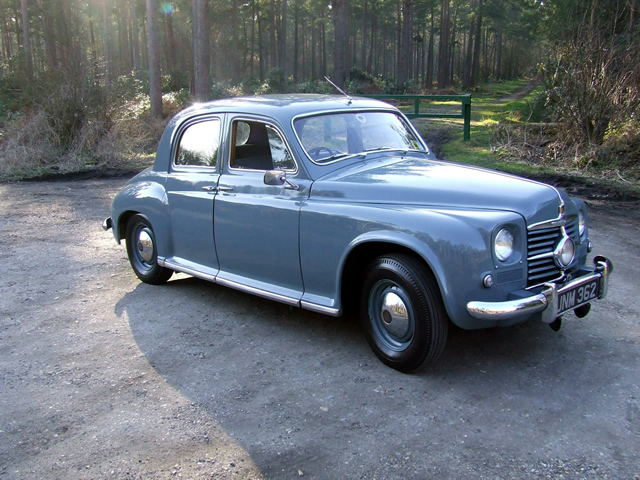 Neil Castle purchased a 1950 Rover Cyclops from Sussex Classics.
I was delighted with the service from Stewart and Shaun at Sussex Classics. When I came to view,
they left me alone and give me as much time as I wanted to give the car a thorough looking over.
I was able to take the car for a long test drive and when it came to making my mind up there was no pressure.
The transaction itself was very smooth and the car was fully prepared and ready to pick up as arranged a few days later.
The car is a delight to drive. I set off from Sussex Classic to motor through the West Sussex Countryside
very happily on a sunny spring morning in my newly acquired Rover Cyclops.
I rarely recommend a dealer, but I was able to purchase a very nice, rare car at a very fair price from Sussex Classics.
I would happily recommend anyone give Stewart a call if you are thinking of buying through a dealer.
And here she is stopping in the woods near Midhurst for a photo opportunity!
1935 Morris 8 S1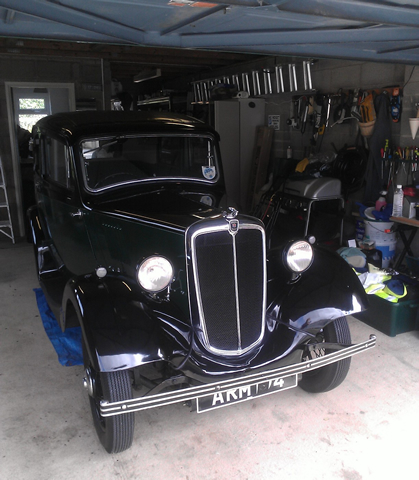 Mike purchased this 1935 Morris 8 S1 from Sussex Classics.
Thank you Stewart and Shaun for all your help, advice and expertise in my recent purchase of my 1935 Morris 8 S1. Your honesty, integrity and good humour made the purchase such an easy decision, and being classic enthusiasts yourselves ensured that I very quickly realised that I was dealing with people that have that all-too-rare quality these days - trustworthiness. The car was exactly as described, and I would have absolutely no hesitation in recommending your services to anyone contemplating owning a classic vehicle. Rest assured I will be back to Sussex Classics if and when the Morris needs another good home and I am looking for another classic car.
Austin Sheerline

Phil and Michelle Simmonds came into Sussex Classics to buy a Little Standard 8 classic car. After purchasing this car Michelle took an interest in the Austin Sheerline that was in the showroom, commenting that it looked just like the car they had at their wedding 17 years ago. Half an hour later she was back with the wedding album and it was indeed the same car. They have now purchased this car as well. What a great story, the Sheerline could not of gone to a better home and remains in Crawley Down.
Austin A40 Pick Up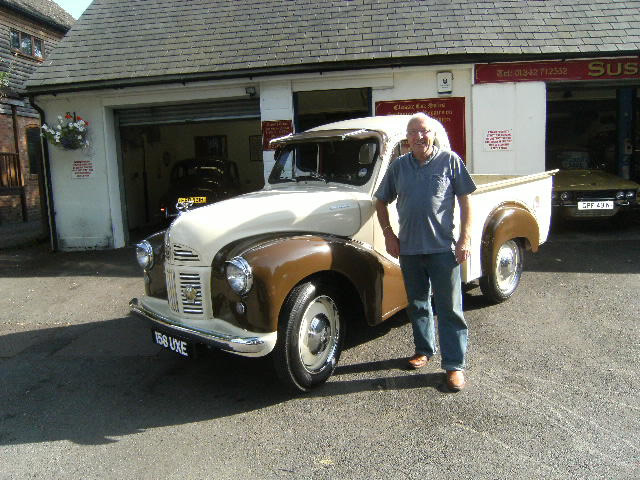 Stan Evans from Crawley collecting his Restored and very rare 1953 Austin A40 Pick Up
Jensen Interceptor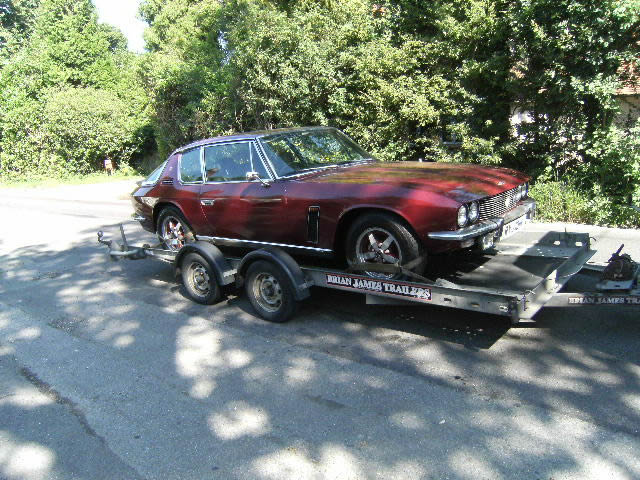 1973 Jensen Interceptor Leaving for its new home in Christchurch, New Zealand